"You always feel perfect in Navy"
Do you remember that commercial from the early 90's for Navy perfume from Cover Girl? Check it out above and see if you recognize Karen Duffy (aka Duff from MTV) in the commercial. I loved all the navy and white imagery and clothing (still do) but HATED the smell of this! I heard they may be bringing it back! Remember the ads in Seventeen magazine?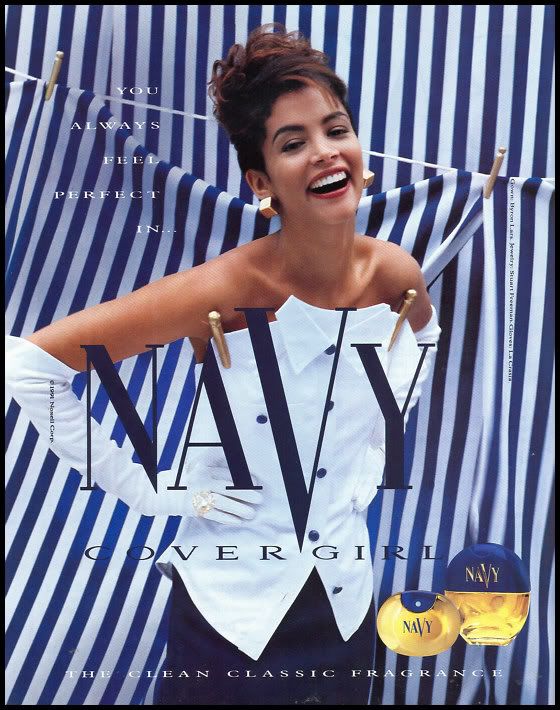 I realized that while navy is a huge color this season and every designer seems to be showing it, it never really went away for me. I've always been drawn almost any shade of blue (from walls to clothing to pedicures!) but for some reason people always tell me I look great in navy. Don't tell DH that of course, he's 100% Air Force all the way. Although their uniforms are a shade of navy right? ;)
I think Patricia Field (costume designer who also designed for Sex and the City) helped bring navy back when she put Blair in this dress Bettie Page dress. The original is longer but love it on her!
I've never stopped wearing navy, even when it was harder to find. I thought I would show you some navy love today! Some looks I love and one or two I put together. (Note: sources to pics are hyperlinked. Please click on the link to take you to the source!)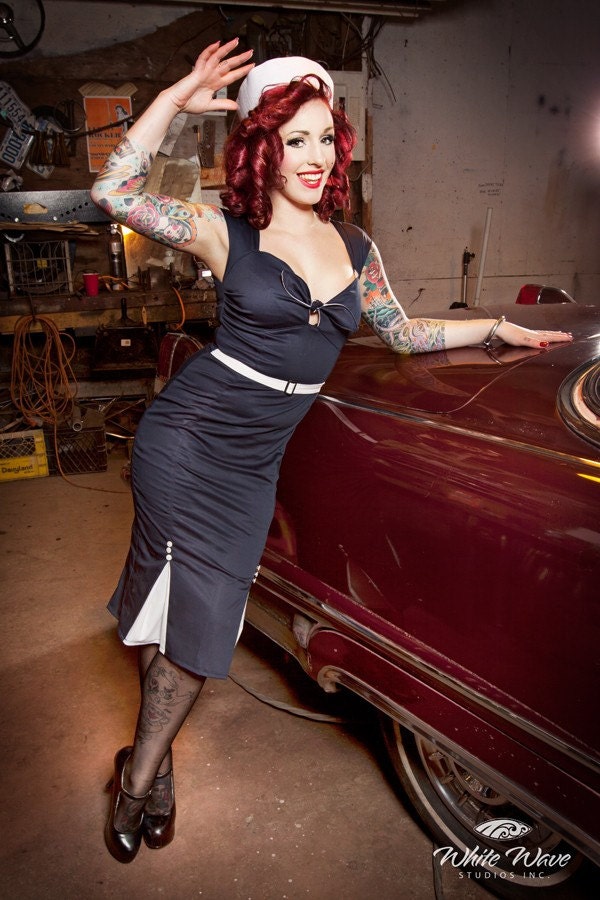 When I think of navy usually, I always go nautical and think of the lovely classic sailor dress. A long time fave of mine, I have tons of variations of it in my closet!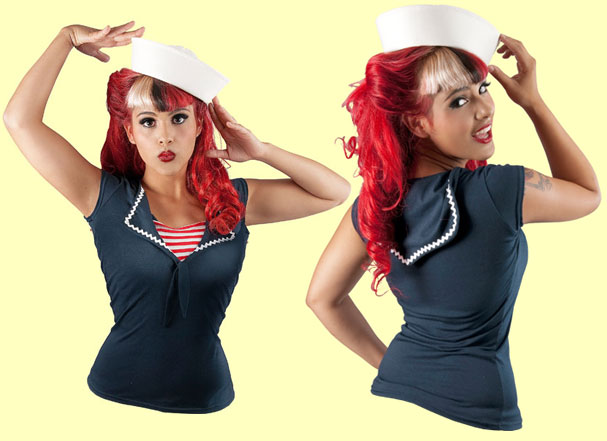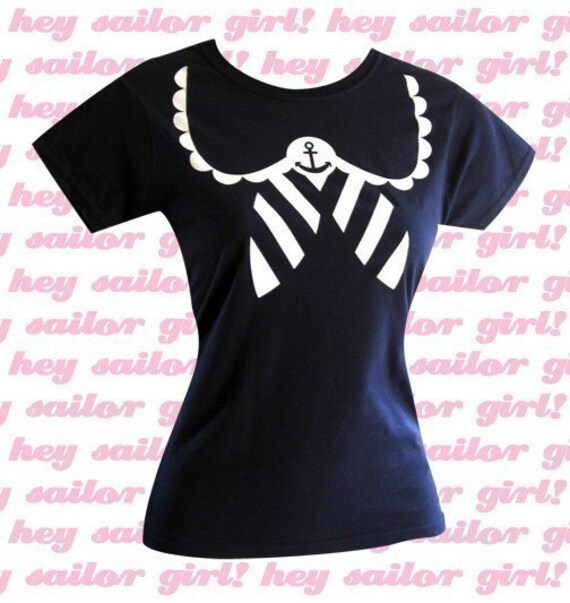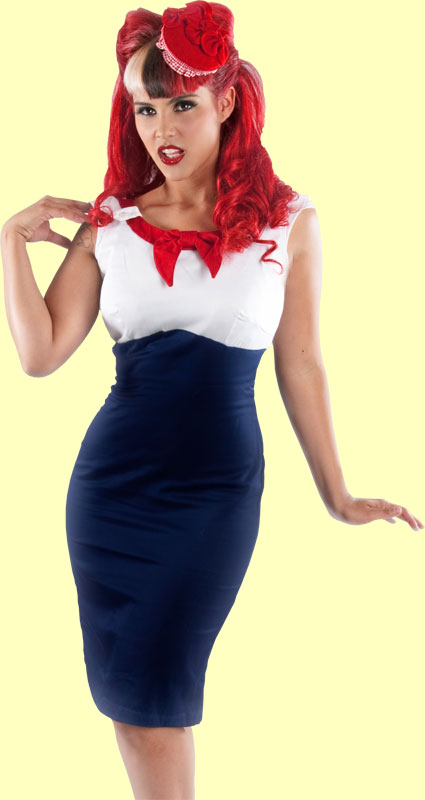 Red, white and blue always seem to go together! I really love this dress below and if you click on the link, the back is very pretty as well!
Then you have just some great outfits with navy as the main color:
Karla of of Karla's Closet:
Jules of Simply Jules:
From the Beauty File:
Blair from atlantic-pacific:
Gwyneth: (I actually have a jacket really similar to this from Express and am going to try this look! )
Stop Staring dress (love!!!)
Anthropologie top (sold out but I'm scouting Ebay):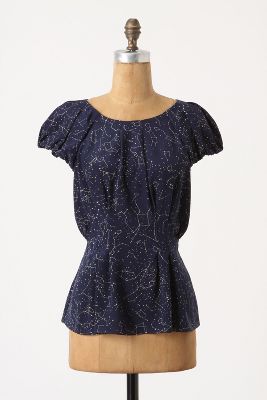 Skirt from Pretty Stuff's Tumblr:
Let's not even talk about how hard it was until recently to find navy shoes but I seem to have found a bunch!!!
Target wedges (I ordered these but they are backordered…grr):
Here's my stab at Polyvore-ing some navy stuff, using the same skirt for 2 different looks. I didn't go too wild here; just put together something that would work any almost any workplace. I do so much better in person!!! But I'll let you have a look! (Click on pics to go directly to see where to purchase)
Hopefully I've given you some ideas for navy this spring and summer. I think it's less harsh than black and can look good on everyone.
What are your favorite navy pieces or do you not have any??